Bundled - The Bundler Building Service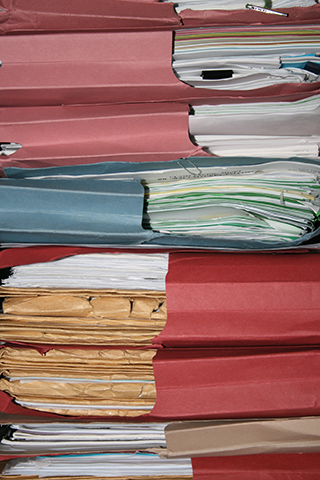 We offer to build your bundles for you. We can prepare and make accessible to you, your clients, the other side and counsel perfect bundles.
We can arrange delivery of the paper bundle on request, we can even put some pink sting round it if you want.
What you can be sure of is that every bundle will be the same, every index will match the bundle and every bundle will be perfect.
We can bundle medical records, police disclosure, pleadings, exhibits, phone records – you name it and we can bundle it.
Our turnaround times are rapid and client determined, again understanding how important it is to get the bundle to court on time is borne of real life experience.
Our service complies with the Law Society Outsourcing Practice Note of October 2011.
How it works
We need to know what type of case, how you want the bundle ordered, where you require the pagination to sit and the timescales.
We then need to receive the documents, preferably electronically, and we then put together the bundle.
We prepare the bundle and make arrangements for distribution, either electronically or by hard copy. The pdf version will be bookmarked on a document by document basis.
We can keep the bundle on our system if you wish so that we can update it, or we destroy the data and return any paper or media files to you. The choice is yours.
It is as simple as that.
How much does it cost?
The cost is per sheet and document type. So electronic documents are cheaper than hard copy to input.
Printing hard copies for distribution are 4p per page and postage costs are determined by your choice of delivery; either courier, Royal Mail Special Delivery, or secure DX.
Give us a try – we will prepare a bundle of up to 300 pages for free - call us on 0845 643 7396 to take advantage of this offer.