Pact – Flexibility within a structured process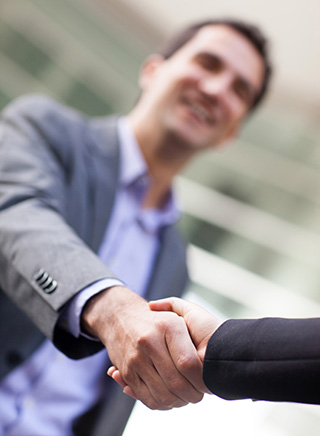 Pact is complete case management for mediators, from the initial referral right through to case closure, archiving and even deletion. Pact is there to support your practice every step of the way.
At Decameron Software, we know one size never fits all! Pact comes in three versions, one for Family and Legally Aided Mediators, one for Workplace and Neighbourhood/Community Mediators, and one for Civil/Commercial Mediators.
Pact works on the principle of the lifecycle of a case and gives an overview of all key processes, critical dates and actions. Records of mediations, assessments and all communication with clients and third parties are instantly accessible. Details of children, third parties and lawyers are all viewable.
The records page allows you to combine all records, emails, attachments, letters and documents in user defined categories. You simply add your time at the end to produce LAA info or to generate private bills.
Email integration means you can build up a case with great ease, You can adapt and create standard documents and letters as easily as changing a word document. Pact puts you in total control. You generate emails, letters and other records from within the system, and it stores then automatically against your records.
Notes of sessions, telephone calls, meetings and the like are added to the central records and when the case is finished, it is archived and retrievable at the click of a mouse. Electronic storage is cheaper than hard copy and far more accessible.
Pact does not mean moving to a "Paperless Office", it means keeping track of the whole case in one place. You can print off what you need as and when you need it. You can access every document with a single mouse click which saves so much time, money and ink.
Family mediation services who have a Legal Aid contract have specified reporting requirements. Pact generates all the LAA reports for family mediation, consolidated matter forms, both matter starts and monthly outcomes. FM1s and other reports are managed and automated - but you can choose to add more reports as your service requires it.
The information you capture in Pact is invaluable as a marketing tool. You can keep your referrers, clients and any other contacts up to date with details of developments, offer and news about your service. It is so easy and we know that it costs 7 times as much to find a new client or referrer as it does to get more business from an existing contact.
The integration with the Cashbook gives access to total financial control and management. Invoicing, income and outgoings control is a fundamental element of Pact – freeing you up to concentrate on clients and mediations and not admin tasks.
Pact is practitioner designed, it builds on Decameron products and knowledge that have delivered great results over many years.
Give us a call on 0333 772 9617 or email info@decameronsoftware.co.uk to arrange a short in office or online demonstration.
Click here to download a PDF overview
Watch our Youtube video explaining Pact overview
---
Pact – Features & Benefits
Using Pact you have…
instant access to every record, on every case with a click of the mouse – giving you complete matter control.
bespoke mediation ase management software.
access to standard documents to simplify the process to reduce typing and checking time. Pact's ability to add key client details to emails and letters staying in touch is so simple.
an instant conflict and duplicate check – Pact checks your database for matches of names, dates of birth and addresses.
integrated email and document management, without any effort. Pact cleverly makes case file management a breeze by keeping all of your records in perfect order against a client case, hard copy letters and emails sit in the right order, with notes and other documents.
calendar and key date integration. You can choose to use Outlook or the Pact calendar to keep track of key dates, appointments and reminders on a case by case or mediator by mediator basis. Pact gives you an instant overview to make planning and checking simple.
financial integration and monitoring is central to good management practice. The Cashbook and invoicing elements of Pact keep you in complete control of your finances and cash flow, you spend less time on ploughing through financials and more time on your core business.
email integration and synchronisation which gives an instant overview of case progress as all records are immediately viewable.
access to every case, live and archived. When cases are closed you have a secure, retrievable archive. Physical storage is reduced to a hard drive - but not piles and piles of paper files. You save on storage space, costs and have the benefit of instant retrievability.
total case management and matter control. Pact for the user is very simple, it produces the reports you want and delivers results with the minimum of user effort.
AND for Family mediators compliance with LAA case management and reporting requirements for the new family contract – removing the bureaucratic admin burden of manually preparing consolidated matter start and finish forms.
---
Pact – FAQs
I'm not a fan of technology, I'm happy working as I always have done – why would I change?
Pact enhances your practice, it does not force you to stop doing what you do well! All Pact does is take the routine admin and reporting tasks and make them less of a burden. If you can send an email or save a word doc you can easily get the most out of Pact.
But my service is unique, I don't want to be pigeon holed – I need my admin to reflect my own way of working.
Pact offers a structure that is flexible enough to mould to your own way of working. You personalise Pact, you add your own logo, colour scheme and standard documents. Pact provides the necessary management reports, financial overview and admin support but you remain firmly in control.
What about security?
Security is at the core of Pact. It is installed on your computer so only you decide who can access the records and information. It is fully risk assessed and contains multiple levels of security and who has access to parts of the product is decided by you - the owner. Secure password encryption protects Pact from unwanted access. Backing Pact up is a single click of the mouse.
I don't want a "paperless office" – I just want to be a mediator
You don't have to have a paperless office, with Pact you choose what you want to print off and what you wish to store electronically. Pact puts all records in perfect date order, you can print the lot, key documents or an index of every record, phone note, letter or email as you please.
Can I rely on Decameron Software?
Pact is a new product, but it is firmly rooted in tried and tested existing technology. Decameron have been delivering solutions to the legal profession since 2003 – our commitment to client care and product simplicity drives our development. Our users rely on of products to make their working lives easier – "If you took it way, I would leave my job!" is not a one off comment.
Every Decameron product is designed in close consultation with actual practitioners to make sure that it is perfectly fit or purpose.
Pact is fully supported by email and telephone support. We use videos to breakdown every part of the process to ensure that if anyone has a query the answer is immediately available to them. We offer online or on site training and it is always tailored to your needs.
But can I afford it?
Pact is priced to enable every user to access it's benefits. You determine how much you want to invest, and you can always buy more if you wish. Pact significantly reduces time spent on admin, it is like having a very efficient assistant at your beck and call 24 hours a day. Streamlining by automating processes gives you more time to mediate, promote your practice or take a well-earned break.
What about the LAA?
For family mediators Pact is a godsend – it is designed to meet all LAA requirements and by the design it makes compliance simply a matter of routine. All LAA requirements are integrated, key dates, conflict checks, statistical reporting - it is all there. Pact takes the lifecycle of a case from referral to archiving and uses the information stored to make every case LAA compliant.