Expert-Ease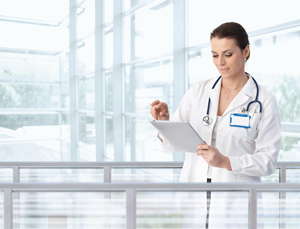 As an expert witness delivering quality, considered, well evidenced reports to the court is the core of your role. The last couple of years have seen some momentous changes for experts who do private and publicly funded work. The removal of expert immunity, public scrutiny of the expert role, journalistic reporting in more court cases and changes to funding and fixing of expert fees by the LSC.
The expectations of the expert have increased. The obligation to keep fuller records that may be scrutinised continues, and the need to justify every last minute spent on an assessment and record time is novel for many professionals.
No-one takes the role of reporting to the court lightly. Every expert knows that their evidence, assessment and findings may well determine the outcome of the case. And equally no expert witness decided on this professional path because they wanted to be an administrator, or bookkeeper.
Expert-ease makes the whole process of managing case preparation simple. Using this product the frustrating elements of admin are managed for you. Expert-ease gives you immediate access and control of your entire caseload.
It will store all client, referrer and third party details. It keeps a record of all correspondence, emails, attachments and instructions on a case. It manages your billing and invoices at the click of a mouse and keeps you firmly in control.
By harnessing technology used for solicitor case management, but adapting it exclusively for expert witnesses the whole process of time recording becomes an intuitive action and not a dreary burden.
Standard documents are available, as is the ability to store precedents, CVs, research papers for immediate despatch.
Data security and compliance with regulatory obligations underpins the whole of Expert-Ease. By using your own systems you can be sure that the inbuilt security features of Expert Ease complement your own secure system and protection.
Decameron Software draws on the experience of providing simple solutions to complex problems in the legal sphere. You have the reassurance of a company that is driven by the highest standards of customer care, combined with the ten years' experience of producing products that keep delivering exceptional results.
Click here to download a PDF overview.
Watch our Youtube video explaining Expert ease overview.
---
Benefits and Features
Using Expert – Ease you can.
Keep an up to date list of all clients, referrers and contacts immediately to hand – so staying in touch is direct from the system and every communication is stored against an individual.
Set calendar reminder and appointments from a central place and store them against a client - which saves repetition and duplication of work.
Set different payment rates depending on the type of case, so public funded work and private work are differentiated by the system - which makes billing so much easier.
Generate time recorded invoices at the click of a mouse - and store them against the Cashbook and against the case. Take a look at the Cashbook for more details.
Keep a record of which items have been previously invoiced and billed.
Store all client records, interview notes, assessments, telephone calls, emails and letters in one central repository. This immediate access and chronological storage makes keeping client files ordered and complete a simple process that takes minimal time.
Print off what you need when you need it – saving time and print costs.
Retrieving cases and records is immediate – which saves time and stress.
Use standard documents and templates for emails and letters to save time. Changing and adding to your standard documents is as simple as saving a word document. Terms and conditions, CVs, journals and publications can all be stored and sent out as required.
Print off a whole index of every document and piece of work done on a case to satisfy LSC and private client billing obligations.
Spend less time and energy doing admin and billing and more time seeing clients.
---
Expert Ease FAQs
Is it easy to use?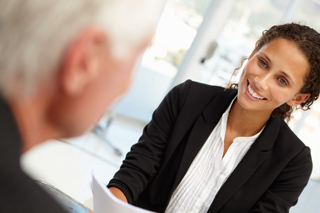 Expert – Ease is designed to be simple but very effective. By using technology to manage the admin and financial elements of client's cases you can focus more on the actual work. Expert – Ease requires no technical skill other than being able to send an email or save a word document. You can be up and running with Expert – Ease within an hour.
Expert – Ease is designed to be extremely user friendly and to reduce time spent on admin. By ensuring that the user is in complete control over all aspects of the case it means you can focus more on work and less on basic file management.
I'm not sure, I'm used to working from paper files. My instructions always include a paper bundle - how will it help?
The mixture of electronic and hard copy documents makes keeping complete files more difficult. Expert – Ease automatically puts documents into chronological order enables access to every note, email, letter, record and assessment at the click of a mouse.
Printing off individual records, or a complete index of every record on every case gives you complete control.
You can add the paper bundle of documents to the client case if you want to, but you don't have to do so. Expert - Ease is flexible enough to work with you, it is your choice about how best to utilise it.
But I already have details of contacts and clients - will there be any duplication?
Expert - Ease can also link directly to Outlook or to your email provider. Building up details of individuals and organisations directly within Expert – Ease means that once stored, the entry is available on every case.
Storing contacts for clients, referrers, solicitors, other experts and all other contacts is so easy. Once they are stored you can access their details. Staying in touch with all of your contacts is very simple as any emails sent out are stored against individuals.
Expert - Ease also offers an immediate duplicate check which also provides a client conflict check.
Will it help me manage my cases?
With a calendar function, reminder, key date and alarm function keeping track of records and clients is simply part of the whole process.
Billing is a nightmare these days, everyone wants more information and I need to keep track of what is going on. Can Expert – Ease help?
The integration of the Cashbook within Expert - Ease makes financial management and planning a part of the whole case and not an additional burden. Invoices are generated and stored on the case and in the Cashbook, so any outstanding debts are easily traced and cash flow is always accessible.
By linking time recording to individual entries you have complete control over what you choose to bill, and how much time is allocated to individual tasks. Billing becomes a simple click of a mouse with a full breakdown of time spent attached to the bill.
Keeping it simple is at the heart of Expert - Ease